Cartwright's Events

Sixth annual, Arizona History Dinners,
Presented by
Sanderson Lincoln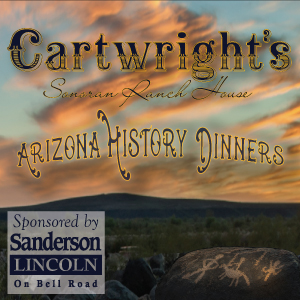 The Sixth Annual Cartwright's Sonoran Ranch House History Dinner series kicks off May 11. We'll be welcoming guests every other Wednesday through October 26 for stories, songs and sagas from some of the Valley's most colorful and knowledgeable spinners. This year's dinners are sponsored by Sanderson Lincoln and promise to be the best yet!
– Click here to view each event on our event page.
– Click here to download the complete schedule and information
Join us for our expanded Happy Hour Menu!
4-6:00 p.m. nightly for Happy Hour at the Mesquite Bar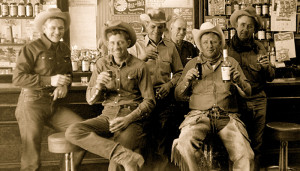 What's new at Cartwright's
Thanksgiving at the Ranch
Join us for a special Thanksgiving meal that's sure to create lasting memories.
A special three course meal is served with choice of 3 entrees. We also offer gluten-free, vegetarian and vegan meals. Seating's: 1, 2, 2:30, 3:30, 4:30, 5 p.m.
$65 per guest /$22 for children ages 5-12 All prices subject to tax.
For reservations, please call 480-488-8031 or for online reservations click here
Pssst…
Can you keep a secret?
Cartwright's has some exciting fall menu changes starting Friday, Oct 14
Just wanted to give you a very small sneak peak of what we are offering this fall…
For full menu featuring new items click here

Watch…
The Taste of History!